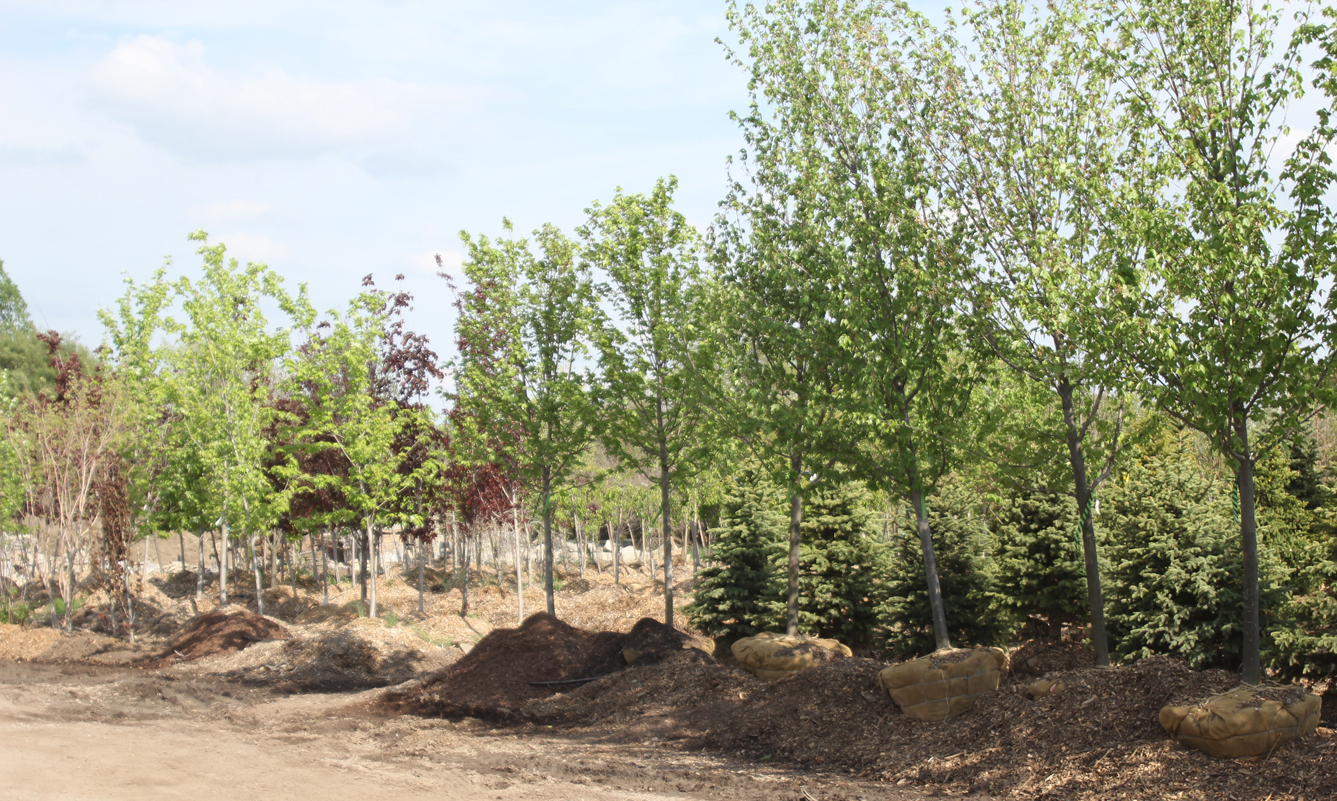 Adding trees to your existing landscaping is a great way to enhance the beauty and functionality of your outdoor living space. Trees offer many benefits, from providing shade to producing fruit. We offer a wide range of trees to compliment and augment your current design.
Our Tree Selection
Shade Trees - provide a comfortable and beautiful outdoor environment. Shade trees include oaks, maples, poplars, willows, ashes, aspens, sycamores, birches, beeches, and elms. Stop in today to see our current selection.
Flowering Ornamental Trees - adds fragrance and color to your landscaping. Flowering tree colors include red, pink, purple, yellow, and white. We have a variety of flowering trees that vary on mature height from less than 4' to 60'. Visit us today to see our current stock.
Fruit Bearing Trees - enjoy home grown fruits from your own yard. There are many fruit trees that can thrive in Michigan, including apple, cherry, peach, lime, and pear.
Conifers - color and coverage all year long. Spruce, pine, and evergreen trees are all excellent choices for landscaping.
Grasshopper Gardens has a great variety of trees to beautify your landscaping. Stop by to pick out your new trees.