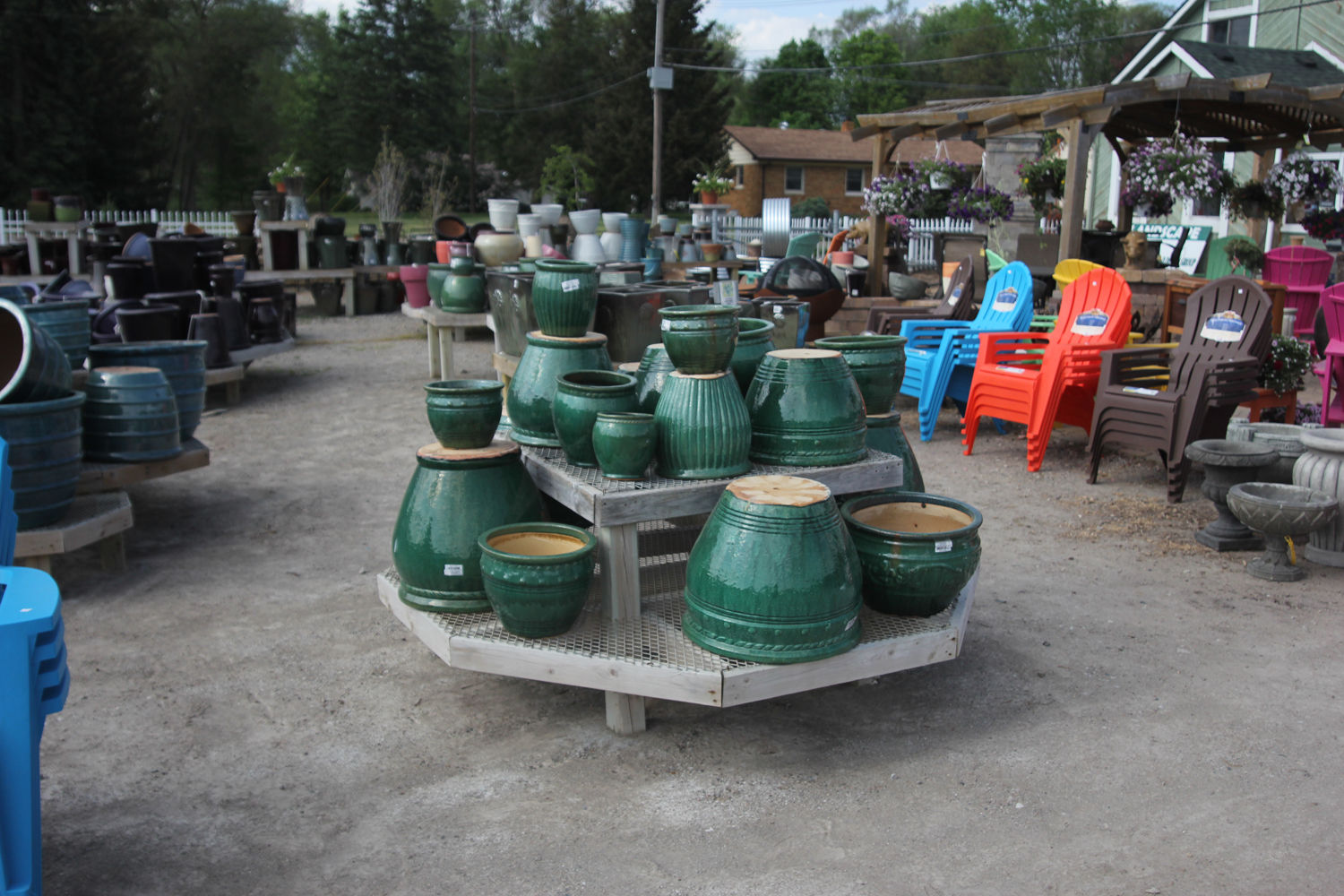 We have the largest selection of pottery in Livingston county! Planters and pots are available in a variety of shapes, styles, and colors, making them an excellent option for landscapes of all sizes. Grasshopper Gardens has a great selection of planters and pots, in a complete range of sizes, perfect for any flower, plant, shrub, or tree.
Benefits of Pots & Planters
Portable
Versatile
Add color and dimension
Provide focal points
Limited space required
Applications for Planters & Pots
Decks
Porches
Patios
Entryways
Walkways
Garden focus pieces
Home decor
From hanging baskets to window planters, with our collection of pottery, your landscaping design options are limitless.