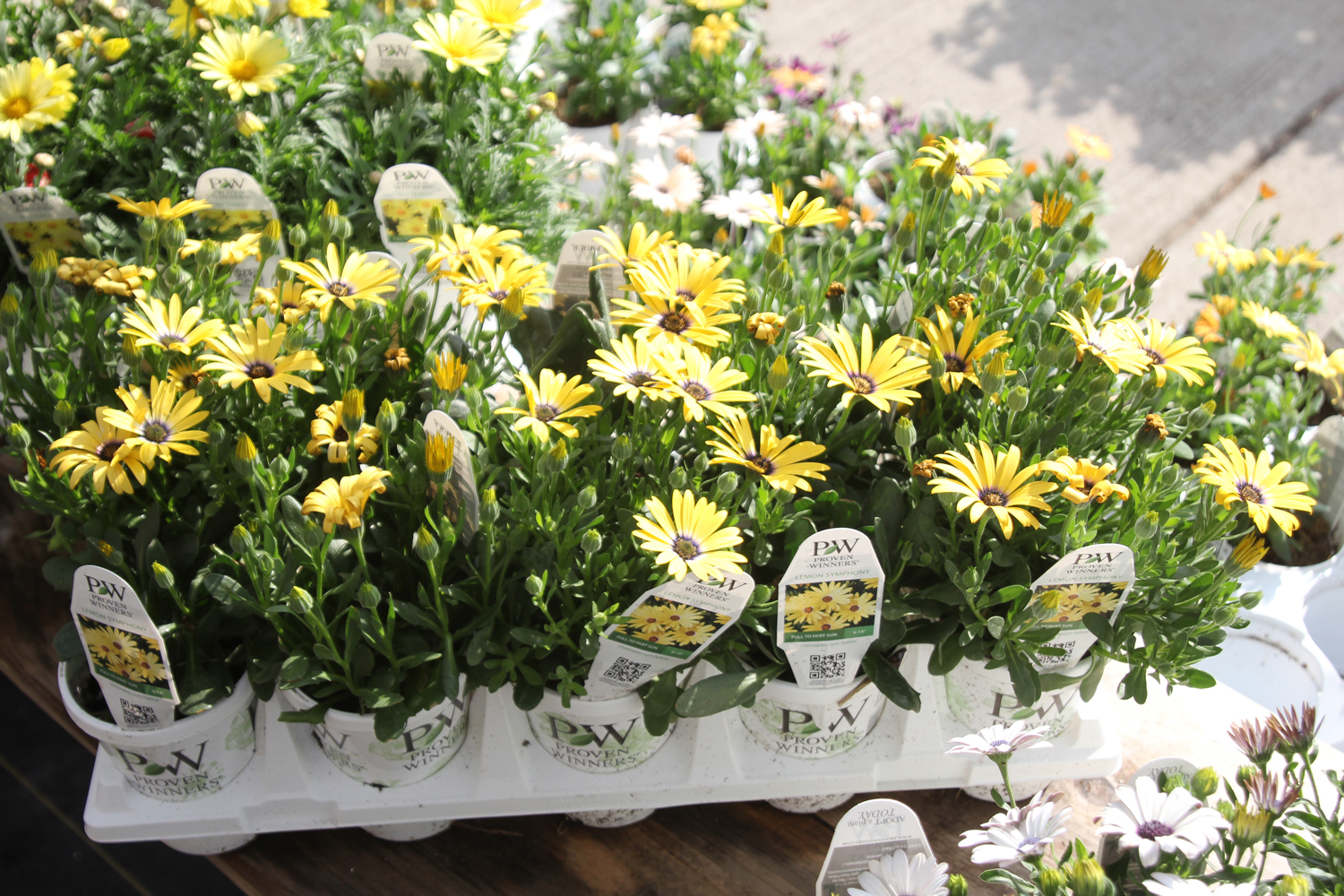 Flowers are a great way to add vibrant colors and lovely fragrances to your garden or landscape. We carry a great selection of flowers that are ideal for Michigan's climate and soil conditions. Whether you want perennials that offer beautiful blossoms that have a limited blooming period, but return year after year, or the vivid long lasting blooms of annuals that, although they only last one season, give your garden a splash of color.
Flower Selection
Hanging Baskets - Perfect for hanging on overhangs, porches, and decks.
Pots & Containers - Ideal for placement on decks, porches, entry ways, and more.
Ready to Plant - Available in flats and as individual plants that allow you to create the design you want.
Seasonal Flowers
We have an amazing selection of flowers to ensure that you have a variety of colors and blooms all season long.
Grasshopper Gardens has an amazing selection of flowers that can improve your landscape, visit us today to see for yourself.