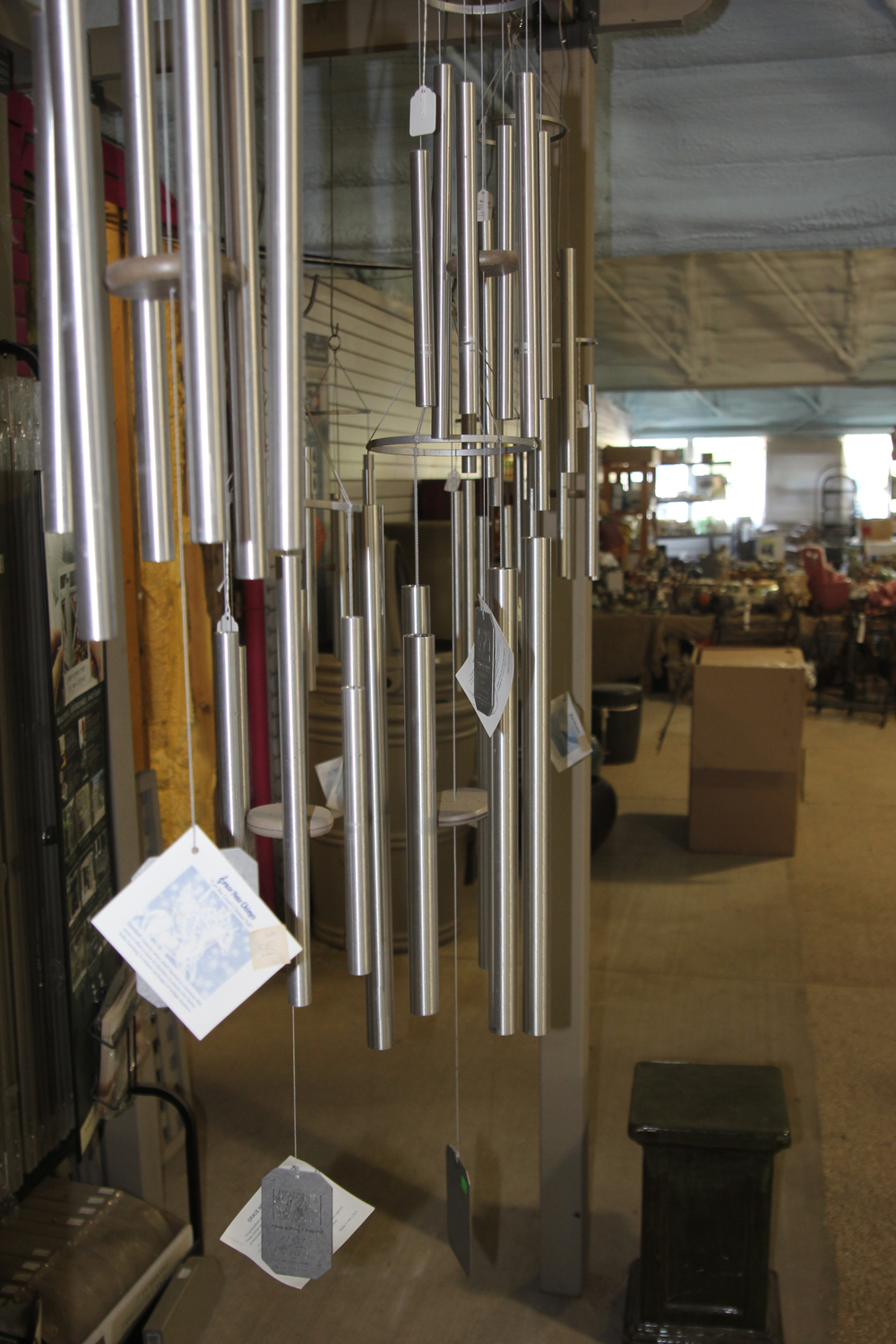 As well as sounding lovely, wind chimes have been found to reduce stress, lower blood pressure, induce relaxation, and promote creativity. We carry Corinthian Bells, Dukart Bell, Harmony Hallow Bronze Bell, Grace Note Chimes, and many other brands. From delicate tinkling to resonating notes, we have a wide variety of wind chimes, each with its own unique pitch and tone.
Our Wind Chime Styles
Metal
Glass
Clay
Shell
Bamboo
Windchimes have been used throughout Chinese culture to cure negative energies. If you are seeking peace and harmony in your home, wind chimes can help connect your soul to the universe. The beautiful sounds produced will bring you tranquility, promote meditation, and create calm after a long day. Bring peace, love, and happiness in your home, or give it as a gift, with one of our beautiful windchimes from Grasshopper Gardens.
Contact us today to indulge all your senses with the pleasing sounds of a wind chime; or visit our store to see, and hear, our beautiful wind chimes.