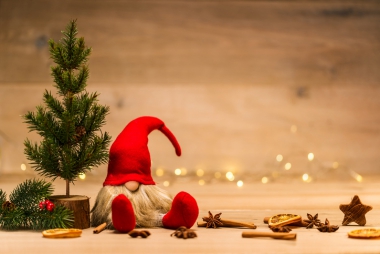 If you think there's nothing to see in a garden shop during the winter, think again! We are open throughout the winter and carry all of our gardening supplies and gifts. Whether you're looking for an indoor plant, a statuary accent for your garden or yard, or a special holiday gift for that hard-to-shop-for person in your life, we can help! In addition to our everyday gardening tools & supplies, landscaping supplies, and gifts, we also carry an abundance of holiday decor and gifts especially curated for the holiday season.
Our Winter Highlights
Winter flowers: Poinsettia, winter-blooming bulbs.
Trees: Evergreens & Christmas trees!
Christmas Decor: brighten your holiday with our selection of Christmas lawn and home decor.
Gifts: Make someone else's season brighter with a garden or Michigan-made gift from Grasshopper Gardens.
Santa: Come see Saint Nick in store during December!
Our winter highlights also include a special visit from Santa, right here in our shop! Come meet old Saint Nick during one of his special appearances in store to get in the holiday spirit. Not only will the kids love it, but you can find your indoor and outdoor holiday decorations and holiday gifts at the same time! For Santa's holiday schedule at Grasshopper Gardens, check out our Events, or contact us for more information.